If you were to ask me to pick my Top 10 Favorite "Tools" for the kitchen, the things I use most (besides the obvious ones like a good set of pans, cutting board and sharp knife set), the things that are most
versatile
, the things I would take with me if I were stranded on a deserted island with an empty kitchen... here's what I would say :)
10. Garlic Press- I used minced garlic almost everyday in everything from marinates, to dressings, to main dishes and more- and there is no easier more
convenient
way to add garlic to a meal than with a good garlic press.
Oxo
, Pampered
Chief
, Crate & Barrel, and Williams
Sonoma
have great ones if you are in need of this essential.
9. A Silicone Basting brush. This is essential if you BBQ or use marinates frequently... I use to use the ones that looked like a paintbrush until it started shedding all over my food and grossing me out! These are a great alternative, dishwasher safe, and come in a
variety
of fun colors!
8. A Cookie Scoop. Do you bake?? Then this needs to be in your drawer- no questions asked. From cookies to granola snacks to scones to
nutballs
- this is a time saver! Not only does it quickly distribute your goods, but it helps to make sure they are all the same size for even cooking.
OXO
makes a small and large scoop, check them out!
7. A Pastry Blender. Now, I know this is for pastries, so you can definitely use it when making baked goods like lemon bars and
shortbread's
, but can I fess up that I use it for so much more! I use it to squish my avocados for guacamole, for mashing bananas before they go into banana bread, for smashing my potatoes when making mashers... the list could go on and on- it's a great tool with many different uses when you think outside of the box!
6. A
zester
. This is wonderful for not only
zesting
citrus, like lemons, oranges, and limes for marinates and dressings and chicken dishes, but it can also be used for
Parmesan
cheese and dried spices like cinnamon sticks. Add a fine sprinkle of grated goodness to your dishes.
5. A lemon/lime juicer. My favorite one is the hand-held squeezer that will allow you to squeeze the juice from a lemon or lime and ad
d it to drinks, baked goods, marinates, dressings, guacamole and other dishes that call for a splash of citrus juice. A lot of times mine sits on a cutting board with half a lemon in it and I continually squeeze it into my water glass throughout the day to freshen up my water! The only time this tool isn't so cool is when your lemons are bigger than the tool... this happens to me at the end of the citrus season with our home grown

Meyer

Lemon tree.... so if you think that might be your case... then this would be my second choice for Tool #5:
5.5 A rounded cutting board and chopper. This was one of my favorite wedding gifts I received.... and I think it was purchased at Costco along with a giant cutting board- but they also sell them online and at specialty cooking stores. It is so wonderful for chopping nuts, dried fruit, and other small bits without them flying all over the counter. Check them out!
4. A Vegetable Scrubber Brush. This sits on my window sill and I am constantly using it to scrub carrots, potatoes, parsnips, and other root veggies and fruits too before eating them. An inexpensive find.
3. Glass Storage Containers. Honestly, these are the best thing EVER. I love them for so many reasons. They don't crack and age like plastic, they don't stain like plastic or obtain odors from foods, they are dishwasher safe, and OVEN safe (that's HUGE! That means if you have left overs one night, you pop them in this dish and the next day for lunch you take off the lid and put it directly into the oven (or microwave) to reheat.... easy
peasy
, time saver!) They sell a set at Costco and sometimes have a coupon for them as well, keep you're eye out!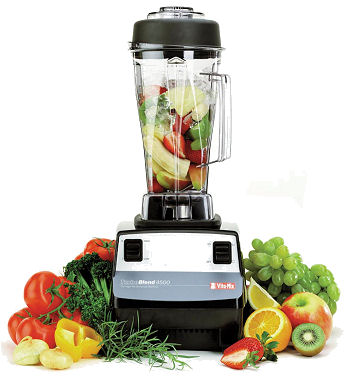 2. My precious
Vitamix
. I love this beast. It was by far the best investment ever (
cuz
they are an investment, I am not going to lie, they are a pretty penny- but worth every bit of prettiness!) I use this almost every day. I make hummus, ice cream, sorbet, smoothies, dressing, baby foods, sauces, and more. You can make your own rice cereal, puree tomatoes, grind oats, the list could go on and on. Need I say More??
cuz
I can.... (If you are interested in getting one, call your local Costco and see when the
Vitamix
rep is coming because they travel from place to place selling them, then start saving those pretty pennies!)
1. MY SALAD SPINNER! Honestly, Mr. Salad Spinner, where would I be with out you??? I will tell you where...I would be wasting a lot of time in the kitchen! I make a salad almost daily, and if not a salad - kale, herbs,
Swiss
chard or some other leafy green! There is no better way to wash, spin, and DRY your leaves for a crisp and crunchy salad or side. There is nothing worse than a soggy salad or watered-down dressing, so invest! Do not spend any more time blotting your leaves dry with a paper towel or
wha
cking
them against the sink! Make this your next addition to your
arsenal
of kitchen tools!
** I purchase some of these items online, or at Bed, Bath, Beyond (you can use a coupon for every item you buy!), some at Costco, and at other cooking stores.***